STELMI 1000 HR CHROME BARS
STELMI'S STANDARDS OF 0.001" MIN. PLATE THICKNESS PER SIDE GIVES 1000+ HOURS OF NEUTRAL SALT SPRAY CORROSION RESISTANCE
By adding extra chrome plate layers, Stelmi America, LLC uses its unique and proprietary plating method to produce hard chrome plated steel bars that are far more corrosion resistant than those produced by conventional processes.
Stelmi America offers chrome plated bars and induction hardened chrome plated bars with an increasing range of corrosion resistance as tested against the ASTM B 117 neutral salt spray standard. Corrosion resistance of our products and/or process is verified utilizing both in-house and certified independent laboratory testing.
Stelmi America's chrome plated steel bars achieve their remarkable corrosion resistance purely from the chrome plating. Corrosion ratings are evaluating using ISO 10289 with virtually all test samples showing zero corrosion after testing.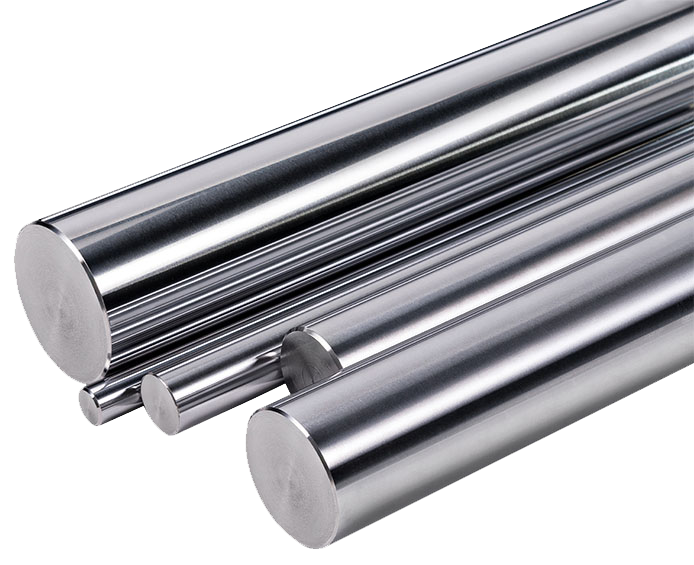 STELMI 1000 HOUR SPECIFICATIONS
Stelmi America hard chrome plated steel bars or induction hardened chrome plated bars are available in a wide range of material conditions:
1045 to 75,000 PSI yield strengths - 1" to 5" diameter
0145/1050 to 100,000 PSI min. yield strength (ASTM A-311 Class B) - 1" to 4.5" diameter
Alloys and higher strength steels are available
24 ft lengths are standard or can be produced to your specifications (20 ft length minimum, 30 ft length maximum)
INDUCTION HARDENED (if specified)
50 Rc Minimum surface harness/0.050' min. effective case depth
0.001" per side minimum, also available to your specification
Concentric anodes give superior plate thickness uniformity and no unplated bar ends
67 to 72 HRc chrome plat hardness
16 Ra maximum - 6 to 12 Ra standard finished
Stelmi's unique hard chrome plating process utilizes anodes that conform to the shape of the bar which allows for more exacting six tolerances than conventional plating methods.
STANDARDS TOLERANCES:
(undrsized variation only; =0.000")
From 0.750" to less than 2500'' = -0.0015"
From 2.500" to less than 3.000" = -0.002''
From 3.000" to less than 4.000" = -0.003"
From 4.000" to 5.000" = -0.004"